I contacted Irv as I needed to purchase 5 pairs of shears. I purchased a couple of Damascus steel shears, a pair of Hikari shears and a couple of texturizing shears. Irv dialed me in and got me the best prices as well! His attention to detail gives me the confidence to know that I have a trusted friend in the business. He is THE Scissor Dude!
Irv/ (scissordude) has been a loyal and expert source for products and sharpening services– his skilled work is unsurpassed. His knowledge has assisted us in our business for more than 10 years".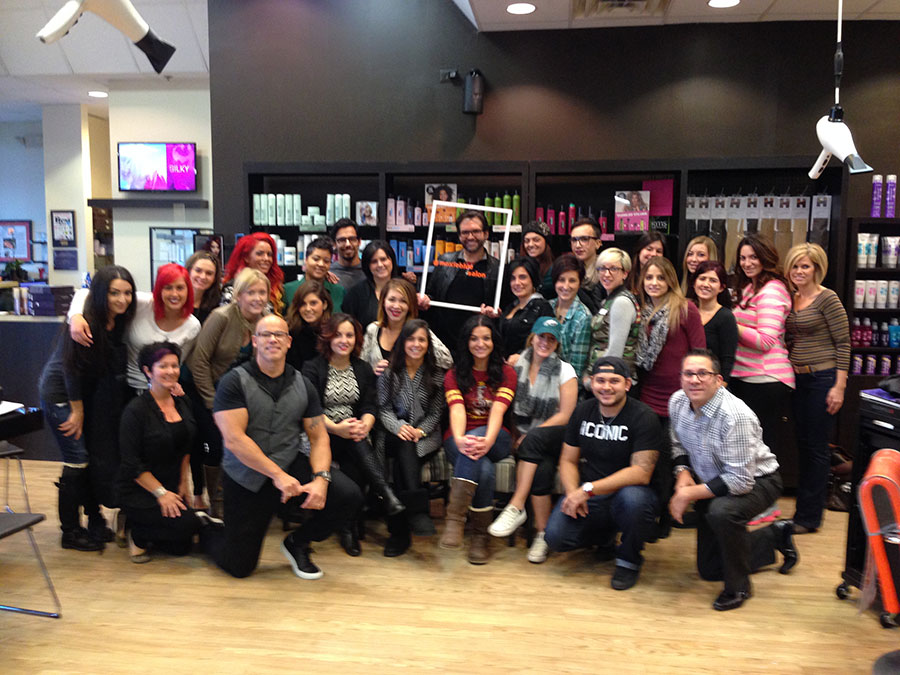 "Irv is so easy to work with, mostly because he works with you to make sure you get the best shear that fits your budget".
"Irv is the man. He takes great care of our shears and seems to get better every time".
"We've been dealing with Irv's scissor company for years and appreciate when he comes in to service our shears.
He offers the best products and keeps us up to date on what's in."
"Irv has rescued our shears from the clutches of some sharpeners who left us in the lurch. A high fashion /main line salon like ours cannot afford second best."
We've been relying on Irv's skills for many years now and love his selection of shears as well" "Irv Rocks".
"Irv is consistant and most importantly we trust him. He will advise us whether or not our shears need to be serviced and does not take advantage of our inexperience" "He is kind and works with us and our budgets" We totally trust him."
"We've been using Irv's shear and sharpening service for years" He stands by his work and always protects the integrity of our shears"
"We've been using Irv's sharpening service for about 15 years. He keeps getting better at it and stands behind his work" His service is great, he's reliable and we totally trust him. He also really knows his shears and offers us the best values he can find."
"Irv has rescued our shears several times when our regular guy was unavailable and we have great confidence in his work which preceeds his reputation as a scissor expert. He recently salvaged my old 44/20 barbering shear and made them like brand new." "He's a sharp one"
"Irv rocks as a sharpener and a reliable source of fine quality shears. I've been using his services for years"